Hi everyone,
I don't know about you, but when I made my hacking debut and the only language I could "master" was Batch, I didn't know about Linux!
the sake of mercy don't judge me, I'm already ashamed enough to write it!
I was a real newbie, I even thought that all big hacking operations was done on Windows (I was so naive). One day a classmate reveals me the existence of BackTrack 5 r3 (newly GNU Kali Linux), I was so excited to do my very FIRST moves in the hackers world. Everything being, of course, emulated into a virtual machine (Virtual Box at the time 🤠), because I quote you "I don't want to break my computer 😣" (ah ah, what so cute…)
Why am I telling you all this? It's quite simple, when I was younger, Windows hacking distributions didn't exist…
Now, they do.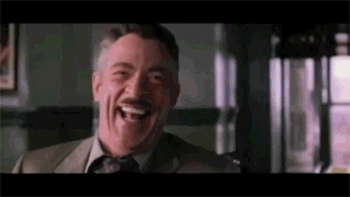 To be completely honnest with you, I've completely missed out the news to such an extent that if I'm writing this post, it's only because some of you asked me what I think about it… (don't hesitate to continue to write to me, it's a pure delight to read you).
Initially, I must admit that I believed in a prank or some fake news. That's why I checked out by myself… I stayed a couple of minutes displaying a pretty good pokerface. In fact, I don't know if I have to laugh or if I have to cry with laughter at the fact that "This time, it's official, in 2019 Windows has finally two "distributions" and they are both oriented hacking".
The regulars know, I like make fun of Windoze and perhaps besides it makes laugh only me but I find quite hilarious the fact of actually putting "Windows" and "Hacking" in the same sentence.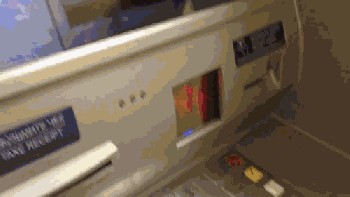 an authentic specimen of hackerus windozius 🤠
Seriously, I've tested these two Lin..Windows distributions and I can confirm you that they are as bloated af.
First of all, be aware that these two distributions are published by FireEye . For those who don't know this name or would be a little more connected to video games, know that if Kaspersky is a bit the Ubisoft of computer security, FireEye is more the "Electronic Arts" (EA) of computer security. It indeed a big American company that has contracts everywhere in the world and which hunts for state-sponsored or more I like to say "ennemies"-state-sponsored hackers group with a non hidden pleasure.
In short, it's the same entity that publishes these two distributions (which are closer to the software bundle than the real distribution).
So there are two bundles, the Malware Hunter/Forensic Engineer starter pack named "Flare VM" and the Pentester starter pack with Commando VM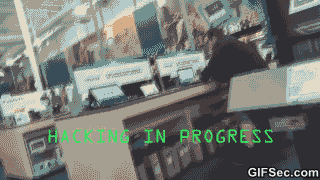 an authentic specimen of pentestus stated-powered in action🤠
To install one of the two versions (Flare VM or Commando VM), you must first had installed a virtual machine with Windows 7, 8 , 8.1 or 9 10. Then you have to naviguate to the github repository associated with the version ( https://github.com/fireeye/flare-vm or https://github.com/fireeye/commando-vm ) to download and run a powershell script "Install.ps".
When the script installed for 60 GB of hard disk (Yup, it's in the *MINIMAL* required) here you are with your wallpaper changed
OR
There you go ! You are left to do the same thing as on GNU Kali Linux but in a less good manner and in two different downloads. Remind me why I laughed previously for "Windows" and "Hacking" in the same sentence. Oh yeah ! Because, you can't simply use Windows without an antivirus programm, so how about turning it off to investigate on malwares !!!
What do you say ? "Yes, but this is has been specialy designed for Windows"? Would I have heard in the back of the room ? Ha ha … You're so naive …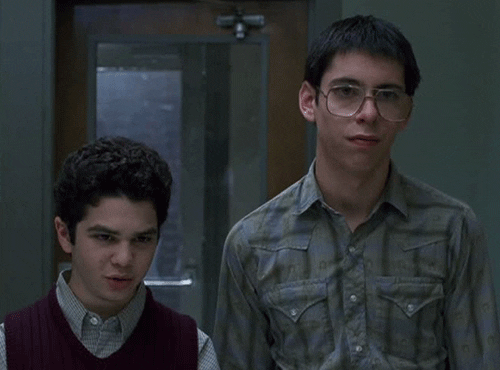 I'm sure about more than one "Windozian" will have this reaction at the end of article 🤠
According to the github repository, " https://github.com/fireeye/flare-vm # pentest "to be more precise, it's very clearly written that the" Pentest "part of Flare VM consists of" Windows binaries from Kali Linux "(Windows binaries from *GNU* Kali Linux). Thus, as you can imagine, it's the same for Commando VM where again is specified "Windows binaries from Kali Linux" in addition to being confirmed in the "legal note" ( https://github.com/fireeye/commando-vm#legal-notice for those who want to check).
Well, to enumerate the good points, there are some new features, as a semblance of package installer named *apt* "cup". You have also a brand new version 2.0 which brings, I quote you, "full of new changes" and which is obviously not installable via this same installer packages #wow.
In short, you may have already understood my point of view, I am far from agree to make my CTF's or even my investigations on the heavily disabled twin brother of a poor "GNU Kali Linux".exe
I may shoot on the messenger, but when I see the cost-benefit ratio of that idea, I simply can't hold myself to tell me "Why?" :
Why try a distro on Windows when it just does not work! Seriously, you only have to look at the minimum required configuration: 4GB of RAM for 60GB of storage !!
Why not make a Linux distribution ? It would still have more credibility and viability than this 🙁
Why has it been necessary to wait to 2019 to see the first "hacking" distributions on Windows?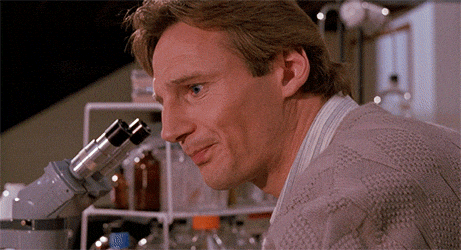 Until finding the answers of these philosophical questions surely without any answers though. You can still share the post to your friends or collegues if you want this site to grow.
I'm so happy every time when I see the number of visitors increasing, don't hesitate to write me I read of course all your messages 🤠
Until then, stay away from fire and enjoy a relaxing shower !!